Copying here the agenda I am going thru right now:
Week 1: Bolsover Castle, Derbyshire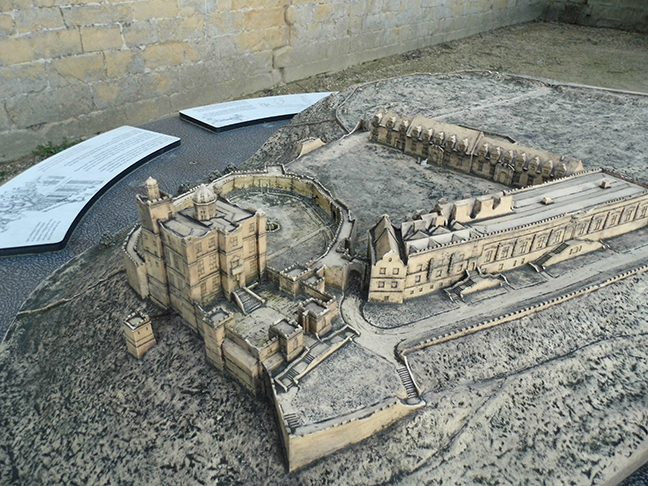 Photograph of Bolsover Castle
This is a strange and quirky holiday home, the Little Castle was completed around 1619, after having been designed by the great English architects Robert and John Smythson. It is adorned with magnificent wall paintings and ornate chimneypieces. It was a favourite residence of William Cavendish, later duke of Newcastle, and his second wife, Margaret. Margaret was one of the most important women writers of 17th century England, and we will read a portion of a letter that she published in 'Sociable Letters' (1664). That letter describes a 'hurly burly', or commotion at a dinner party. We also will look at a significant piece of countryside, Churchdale, where local people rioted against enclosures, and we will connect those riots to Ben Jonson's early 17th century poem, 'To Penshurst'. Bolsover is an English Heritage property.
First several chapters of this week's reading has been devoted to understanding what "close reading" is, using exerpts from Shakespeare's 12th Night. As someone who lived through Soviet school with its mandated classroom analysis of classical literature I'll tell you: the subject is all to familiar to me – and I really can do without. The reason I joined the course was to get closer to architecture of beautiful English manor houses and learn few historical anecdotes along the way, to exercise my failing memory. Not to get back to boring Q&As of the type "-What did the author wanted to say by…XYZ?" "Describe the character of female protagonist in your own words…", "Was the last paragraph ironic, serious or comical?", etc etc etc.
Half-way through the week's lesson and still no mention of architecture…what am I doing wasting this valuable Saturday, on a beautiful day like this?